Prof. Kerri Pratt, along with post-docs Dr. Peter Peterson and Dr. Siyuan Wang and Ph.D. students Matt Gunsch and Rachel Kirpes, presented their results from a number of different Arctic research projects currently ongoing in the group! The 2017 Canadian Chemistry Conference was a week-long conference in Toronto, Canada (May 28- June 1st, 2017) that attracted thousands of chemists to share their work and engage in productive discussions. It was great opportunity to network and touch base with many of our collaborators! The following presentations were given by Pratt Lab members:
Prof. Kerri Pratt: Invited talk, "Snowpack Molecular Halogen Production in the Springtime Arctic" highlighting our Arctic halogen measurements and modeling.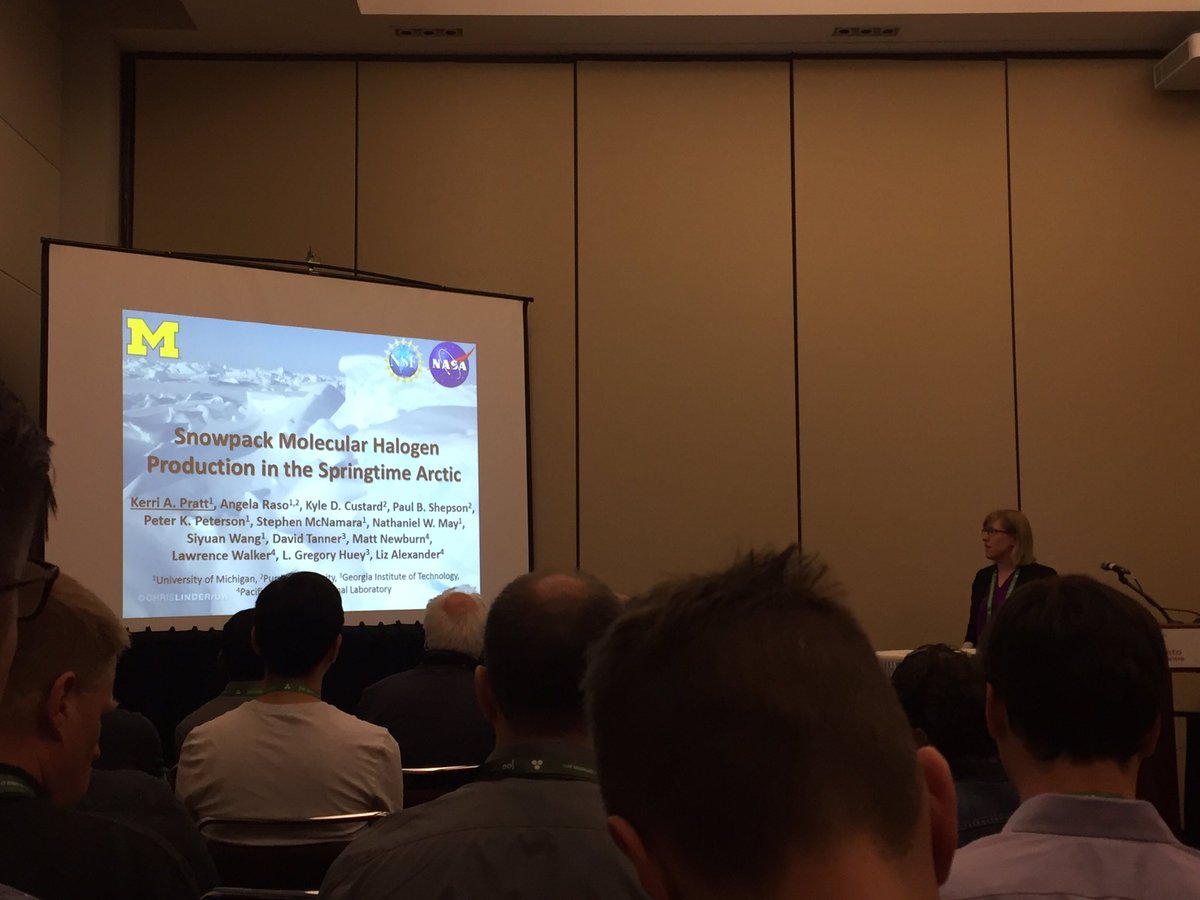 Dr. Peter Peterson: Talk: "Comparison of Bromine Processes Over Coastal and Inland Arctic Snowpacks" featured airborne reactive bromine measurements collected during the BROMEX 2012 study near Utqiagvik (Barrow), AK.
Dr. Siyuan Wang: Talk: "Snowpack Emissions of Cl2 and its Fate in the Arctic Boundary Layer: A Modeling Study" highlighted modeling studies of Cl2 emissions from Arctic snowpacks.
Matt Gunsch: Talk: "Chemical Characterization of Atmospheric Particulate Matter within the Prudhoe Bay Oilfields, Alaska" featured results from our 2016 summer field study in the Prudhoe Bay oil fields of Alaska's North Slope
Rachel Kirpes: Poster: "Influence of Secondary Sulfate on Arctic Sea Spray Aerosol and Organic Aerosol Mixing States during Winter and Spring" featured single particle analysis from our 2014 field study near Utqiagvik (Barrow), AK.
We also took advantage of a free evening to check out a Blue Jays game!
(Post by Peter!)